Eurofarm's two-game road trip starts in Novi Sad on Monday
29.01.2023.

•

SEHA - Gazprom League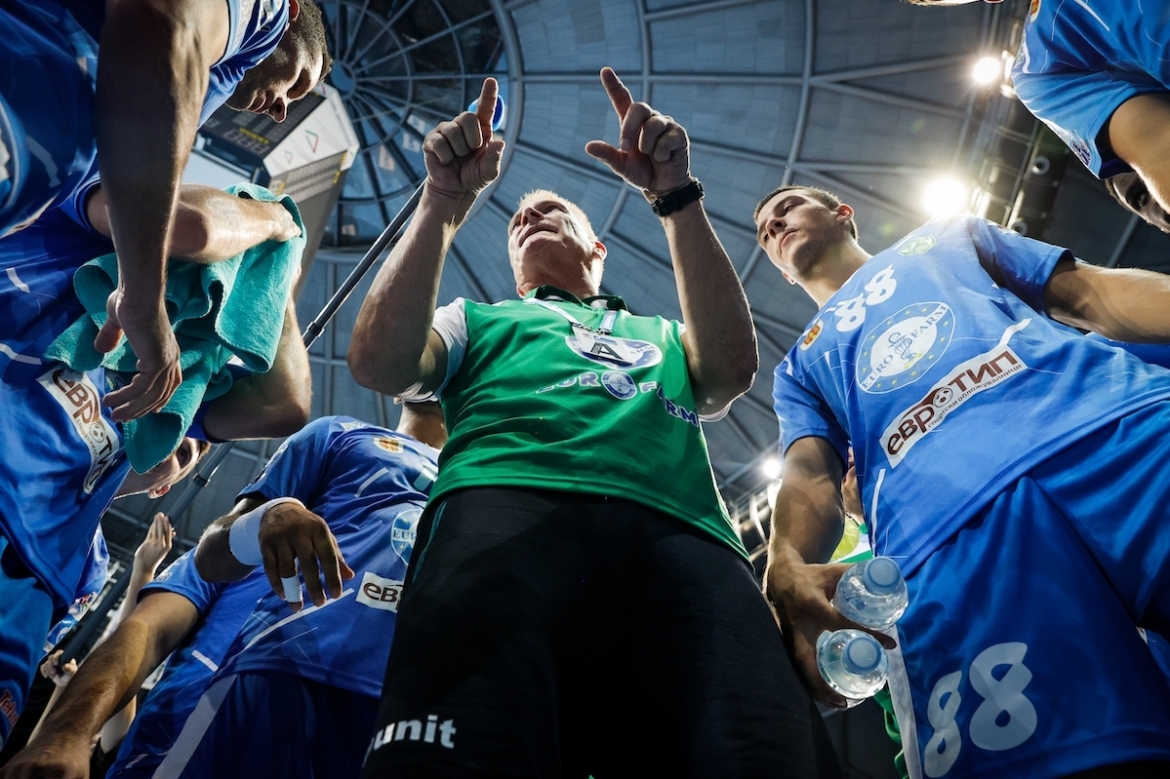 After opening the season in the best possible way – with a home win over Nexe Nasice, Vojvodina will have a chance to secure new points on Monday (18.00 CET) by welcoming Macedonian Eurofarm Pelister. The team led by coach Boris Rojevic looks really good at the beginning of the second part of the season and their goal will surely be to capitalize on that and finish January with six points in Group A.
Eurofarm Pelister will, on the other hand, look to repeat last season's success in SEHA – Gazprom League when they managed to finish third in SEHA Final 4 tournament, and even try to make an additional step forward. The road to another SEHA Final 4 appearance starts in Novi Sad for the team from Bitola which won't be able to count on injured Soussi and Velkovski in this one. Coach Walther said that he opted not to take them on this two-game road trip, as they are also playing Nexe on Thursday in Nasice, but to give a chance to those who are healthy and ready.
This will be the first match between the two opponents in SEHA – Gazprom League, but also one that could easily prove to be very important for the final standings in Group A.
Boris Rojevic, Vojvodina coach:
An excellent game and a win over Nexe are behind us and I can say we are now full of self-confidence ahead of another difficult match. Eurofarm has a really good team consisting of many internationals and 10-12 national team players. The coach is from Denmark and the team has high ambitions, however, Nexe had such ambitions as well but in the end - we managed to celebrate.
Aleksandar Kurtes, Vojvodina player:
We are playing great lately, on both sides of the court. I can say we're looking forward to the game against Eurofarm in which we'll once again give our absolute best. We have a lot of respect for our opponents, but we're also well aware of how good we are. I'd like to invite the fans to come and support us.
Lars Walther, Eurofarm Pelister coach:
It is difficult to prepare for this as it is our first match of the year. Sussi and Velkovski will not be available for this one – we'll travel to Novi Sad with players who are healthy and ready. I've seen Vojvodina's match versus Nexe – they have really good chemistry and they are playing nice-looking handball. I feel like they are in good rhythm which is why I'd say they are a step ahead of us at the moment.
Marko Kizic, Eurofarm Pelister player:
As coach Walther said, this is our first official match of the year and it won't be easy to prepare for it. Vojvodina has a great team that looked good against Nexe, and we'll have to deliver a really good performance to take the win in Novi Sad on Monday.
Photo credit: kolektiff images