Tatran visiting Partizan; Krzelj: ''Our fans will give us the strength!''
26.03.2023.

•

SEHA - Gazprom League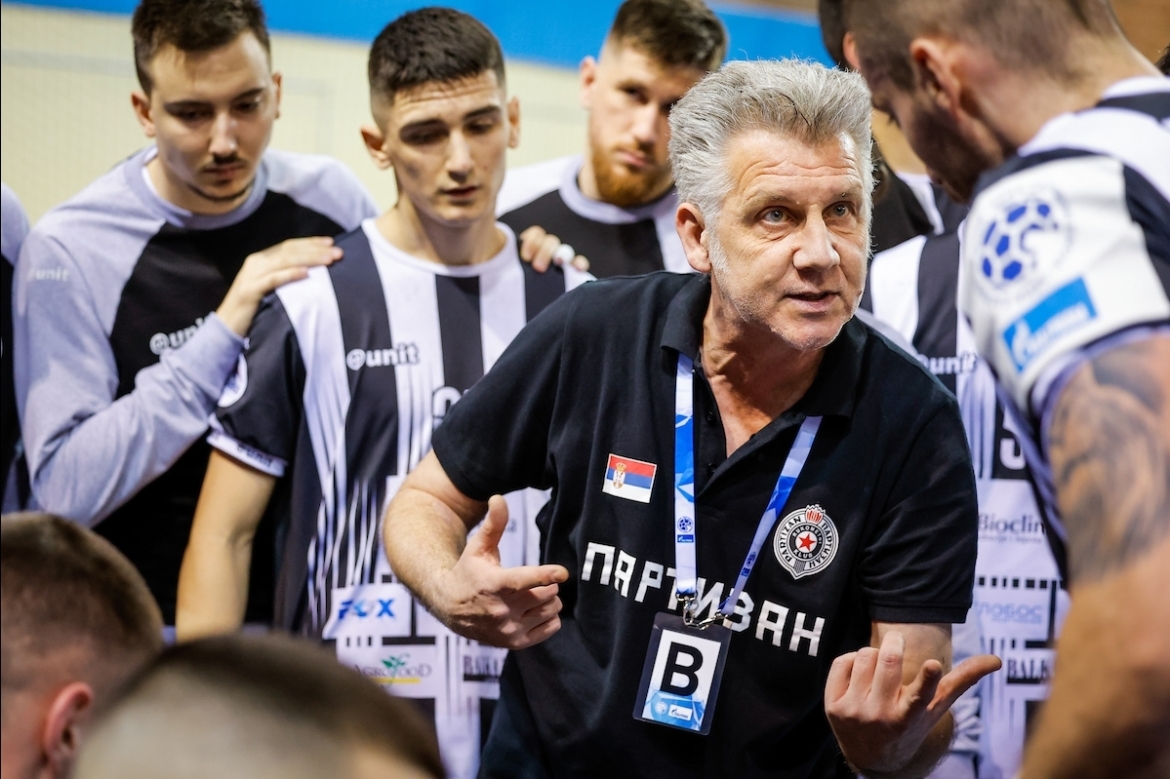 The final match of the SEHA - Gazprom League regular part of the season is ahead of us with Tatran travelling to Serbia to meet Partizan in Belgrade on Monday (18.00 CEST).
After the four-goal loss on the road, Partizan will surely be motivated to get a win in front of their amazing fans. Win against Vardar 1961 at home was surely a proof of what the team Dario Krzelj coaches is capable of, especially at home. Tatran will, on the other side, surely look to capitalize on the home win over the Serbian side. Even a point would be enough for coach Marek Gernat and his guys to finish the regular part of the season on top of their group which would be a huge result for one of the teams that has been a part of SEHA League from its very beginnings.
In the week that's behind us, both teams managed to reach comfortable wins in their respective national championships – Tatran celebrated against Topolcany (41:30), and Partizan defeated Toplicanin away from home (27:40).
After winning the Slovak Cup just over a week ago, and coming out on top versus Partizan in the first leg, an eventual road win would surely boost the confidence levels of Gernat's team, and it will be interesting to see whether Partizan has what it takes to take the revenge and celebrate with their fans in the end.
Dario Krzelj, Partizan coach:
We knew how hard this second part of March is going to be for us. My players are tired, but I'm happy that they are doing their best to improve on a daily basis, and win every time they're out there. I really appreciate their effort and commitment. On Monday we'll surely forget about all the problems and do our best to deliver a good performance. Our fans will surely give us the strength we need.
Andrej Trnavac, Partizan player:
We've committed a lot of turnovers and made a lot of mistakes in the first game against Tatran, but with the help of our fans I'm sure we'll have a chance to fix that. We have to be better on the defensive side of the court, and more confident in attack. We'd love to celebrate again with our fans.
Marek Gernat, Tatran Presov coach:
We are going to Belgrade to fight. We are plagued by injuries, players are really tired and it is going to be a really challenging match for us in front of Partizan's incredible fans. I hope we'll manage to deliver the best possible performance and stay close for as long as possible.
Roman Tsarapkin, Tatran Presov player:
It will be a tough match. Partizan plays a completely different handball at home, which is helped by the excellent atmosphere in the hall. It's going to be difficult, but we are ready to fight. The goal is to play the best match we can, and see what it gets us in the end.