Ninth SEHA season for Vojvodina
11.01.2023.

•

SEHA - Gazprom League
Meet the team: The team from Slana Bara with high expectations for the new season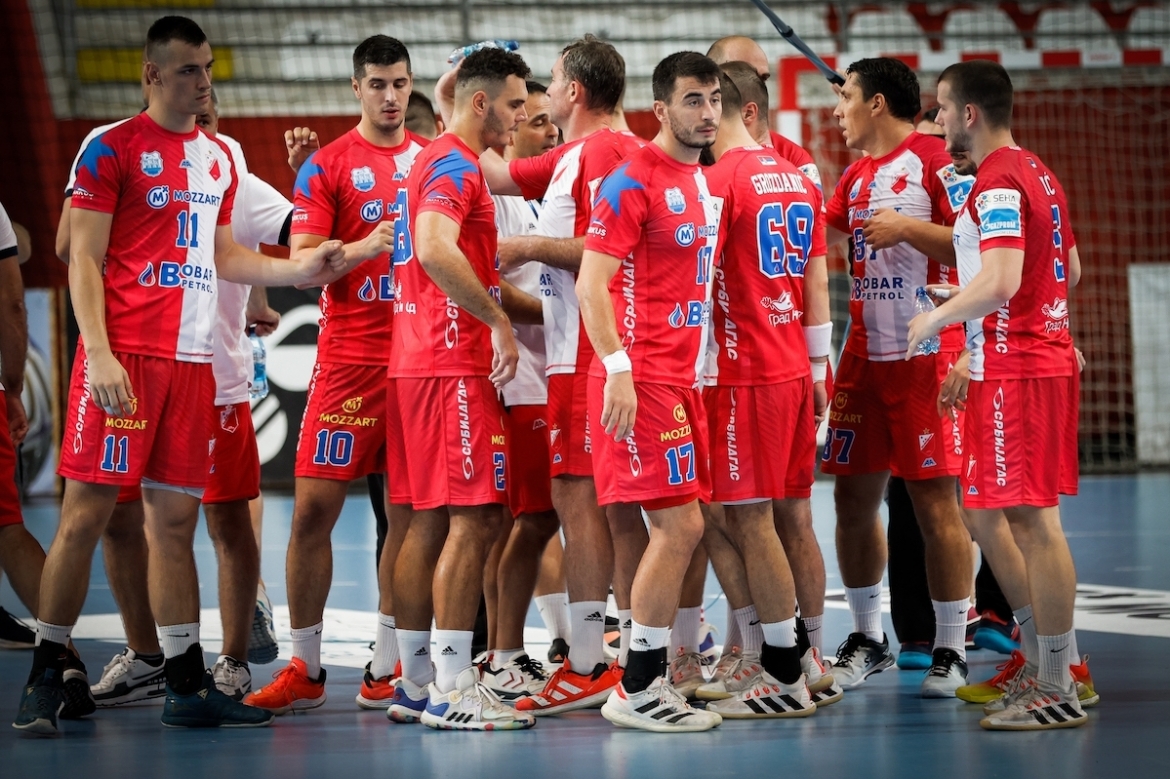 Serbian champions, Vojvodina from Novi Sad will play their ninth season in the SEHA – Gazprom League. Slana bara playing hall is one of the traditional SEHA home courts where Vojvodina celebrated some of the biggest wins in the club's history. They started their SEHA journey in the season 2013/14 and their first win was over Partizan (25:23). So far in the League, they played 113 matches and managed to achieve 33 victories and 10 draws.

In the season 2021/2022, coach Boris Rojevic and his team celebrated the ninth national championship title in a row. With the title won, Vojvodina added the first star above its club logo, which symbolizes the tenth title in the club's history. The team from the previous season changed a lot, meaning Nemanja Pribak, Svetislav Verkic, Mladen Sotic and Jovica Nikolic left the club, but some new faces came and already showed their quality.

Between the post, youngsters Fran Lucin and Marko Drasko and experienced Idriss Drissi will do their best to keep the net as clean as possible. On the far left, Vojvodina has Milos Grozdanic, the SEHA top scorer in the season 2018/19 with 102 scored goals and Bojan Radjenovic. On the other side of the court, Darko Milenkovic and Marko Vasic will make a right wing duo and youngster Vasilije Borojevic be ready to help. Line players are young Luka Sevic, Luka Rogan and Mladenko Drasko who will have a chance to learn a lot from the Serbian national team player who previously played with Nexe in the League – Zivan Pesic.

The combination of youth and experience is present in the entire Vojvodina team, including the back court line. Vojvodina's team captain Milan Vukovljak, Nikola Kovacevic, Barys Pukhouski, Marko Tasic, Nenad Cavic, Djordje Drasko and Miljan Pusica will operate on the left side. While Mirko Podunavac, Marin Buneta, Milan Milic and Gregor Ocvirk will be in charge of the right side of the offense. In the end, Branko Tomic, Srdjan Milic, Simo Sijan, Bojan Masic and Vukasin Pavlovic will be in charge of the creation and organization of Vojvodina's attacks.

Coach Rojevic surely plays an important role in the club, since he has been a part of the team through many levels – as a player, junior team coach and senior team head coach. He knows what it takes to succeed.

After a great performance in last season's quarter-final match against PPD Zagreb and with the new players, Vojvodina will surely have a lot to say this season. They are placed in Group A together with Telekom Veszprem, Nexe and Eurofarm Pelister. This season, Serbian red-white are also playing EHF European Cup. Currently, they are waiting for Last 16 match against OIF Arendal that is scheduled for 11 February 2023.

The Serbian team is on the rise lately meaning they are doing an incredible job with coach Boris Rojevic, visibly growing from season to season. They still haven't booked a place at the SEHA - Gazprom League Final 4 tournament but will surely do their best to finally achieve it.