A perfect mix of experience and opportunities
10.01.2023.

•

SEHA - Gazprom League
Meet the team: Thunders from Krndija with an ace that can help them win titles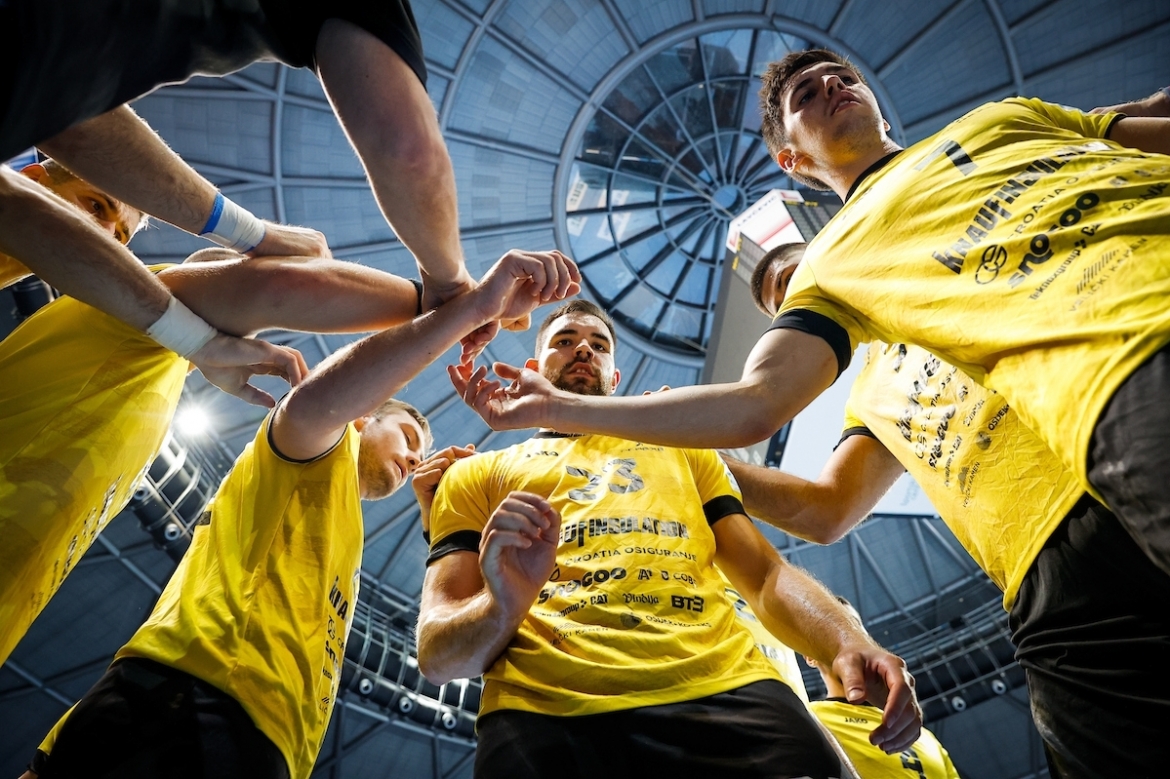 Nexe, a team who has been a part of the SEHA – Gazprom League from its very beginnings finished the previous season in Zadar coming fourth, after their second qualification at SEHA – Gazprom League Final 4 in 11 years. Branko Tamse's team lost the semi-final match against PPD Zagreb, while Eurofarm Pelister managed to secure bronze after defeating Nexe with 27:23. The defeating strike continued after losing the EHF European League match in the qualification round 2 against Azoty Pulawy. In the end, the team from Nasice managed to qualify for the group phase of the EHFEL, they have 14/14 victories in the Croatian domestic league and are aiming high in their 12th SEHA League season.
It is their third season under the leadership of Branko Tamse as Slovenian coach came in Nasice in the middle of the season 2020/21. The results of his work became visible instantly with Thunders improving their game with strong defence and fast transitions with the aim to score more easy goals. Roster changes didn't get past the team from Nasice. The departure of Halil Jaganjac, Nexe's and EHFEL top striker replaced Nasice with Germany, as he signed for Rhein Neckar Lowen. Despite that, Nexe still has great choice for the left back position – Tomislav Severec and Luka Moslavac – a good players on both sides of the court. On the right back there is Ivan Srsen who came back to the club after two years spent in Wetzlar, Serbian national team player Predrag Vejin and 207 cm tall Borna Manci Micevic. Experienced Janko Kevic leads Nexe's offence, alongside Dorian Markusic and Aljaz Velkavrh. On the left wing position Branko Tamse has Marin Jelinic and Montenegrian Aleksandar Bakic, and on the other side, there are Fahrudin Melic, currently the best Nexe scorer in the EHFEL and youngster Fran Mileta as his replacement. Marko Racic, Mario Tomic and Gianfranco Pribetic are keeping their line position, while goalkeeping trio – Moreno Car, Dominik Kuzmanović and Mihailo Radovanović will keep Nexe's net safe in the upcoming SEHA League season.

Except their roster, Thunders from Krndija have another advantage. Amazing fans and atmosphere in King's Tomislav sports hall which will definitely be an ace in a new attempt to secure their third SEHA Final 4 placement or maybe even their first title.