Exciting season ahead of handball fans in Bitola
09.01.2023.

•

SEHA - Gazprom League
Meet the team: Under the leadership of Lars Walther, Eurofarm Pelister aims for national title and a push in SEHA – Gazprom League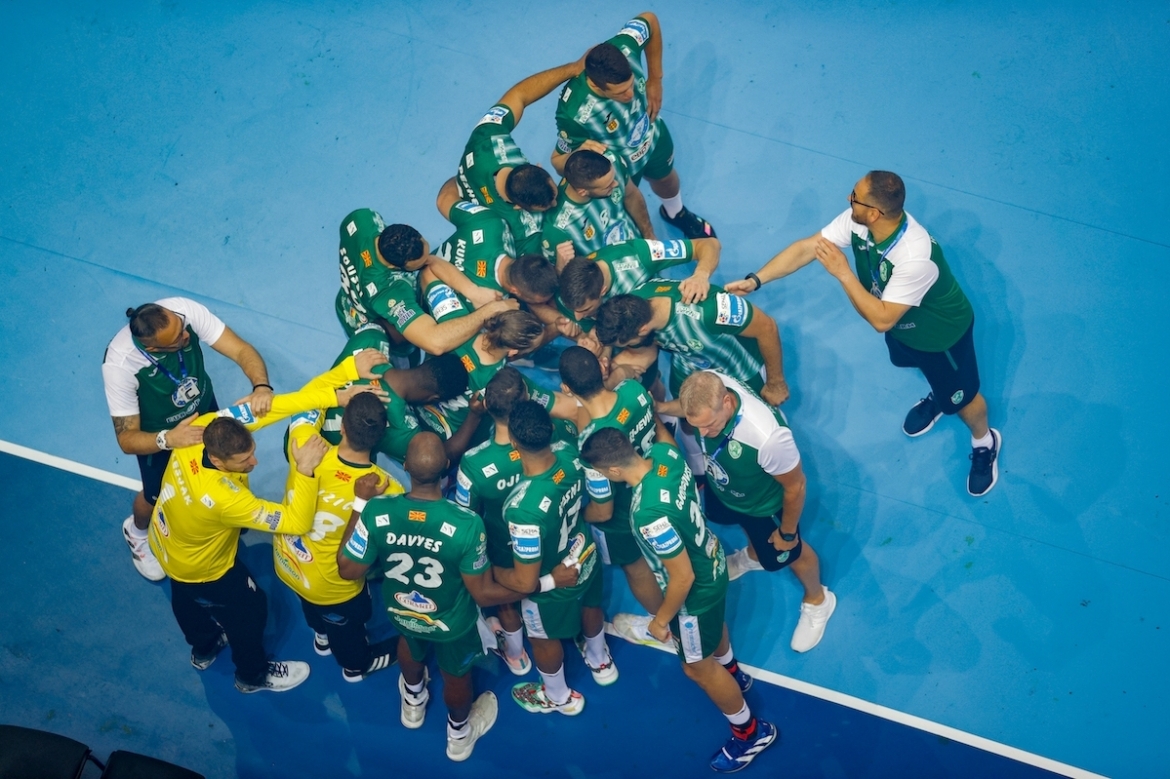 The time has come for a title in Bitola. It is the biggest wish of every Eurofarm fan after waiting 18 years for the national championship title to land in Bitola. After the end of last season, Eurofarm wasted no time working hard in the transfer market and eventually celebrating in the tournament in Struga as well as in the Macedonian Super Cup. Additionally, they managed to qualify for what was their first-ever SEHA - Gazprom League Final 4 appearance leaving Zadar with a bronze medal.

This season, Eurofarm Pelister will in the SEHA - Gazprom League group stage face Nexe and Vojvodina. After securing the final tournament appearance last season, it is clear coach Lars Walther and his guys will aim for that once again. Due to such a long wait, the title in North Macedonia remains a priority which is why the team decided to reinforce significantly. Other than one unexpected loss versus Eurofarm Pelister 2 in the Macedonian national championship, Eurofarm managed to defeat everyone which means they are, along with Vardar 1961, main favorites to eventually go all the way.

When it comes to EHF European League, the team from Bitola is in fourth place six rounds into the group stage.
The team underwent a lot of changes during the off-season. Zeljko Babic is no longer in Bitola, just like Taboada, Obradovic, Mandalinic, Peric, Maras, Bozic Pavletic, Gradjan and Markoski. Board has an incredibly hard job of finding replacements for all of them while at the same time aiming to make the team better than it was in the previous season. For the first time ever, the Danish coach is in charge of the team from Bitola. Lars Walther proved what he is made of in Zadar back in September helping Eurofarm Pelister secure the bronze.

In the middle of October, Danish international Sebastian Henneberg joined the team showcasing his magnificent talent right away. Mohamed Soussi is one of the players mainly taking care of defensive duties however a knee injury sidelined him until February. Eurofarm was active in Bundesliga bringing in a Slovenian goalie from Hannover Urban Lesjak. Lesjak will share goalkeeping minutes with Marko Kizic. On the left wing, Cvetan Kuzmanovski will have a big chance to prove his worth. Goce Ojleski is still there and the third option is Bojan Madzovski – all three Macedonian national team players. Mirko Radovic is the first-choice right wing and the new captain of the team. Helping him will be Nenad Kosteski and Nikola Stoileski who has been brought in from the second team. Macedonian and Russian national team players Zarko Peshevski and Denis Vasilev will be in charge of duties on the six-meter line. Back-line appears to be better than ever with Tunisian national team player Mohamed Soussi who has experience of playing in Montpellier and Tremblay, Rudy Seri, and Emilian Gjorgovski who is considered a huge talent. Home player Mario Tankoski will get more minutes in the middle along with Portuguese international Wilson Davayes and Pavle Atanasijevic who also has experience of playing for the Macedonian national team. On the right side, Eurofarm has a Macedonian-Tunisian pair in Martin Velkovski and the best right back of the last SEHA Final 4 tournament Oussama Hosni.

In Bitola, everyone believes that this team has what it takes to end a long drought and finally bring home the national title while at the same time making a push in both SEHA - Gazprom League and EHF European League. An exciting season is definitely ahead of all handball fans in Bitola.