Nexe once again on the winning end, late drama seals the win for Veszprem
25.11.2022.

•

SEHA - Gazprom League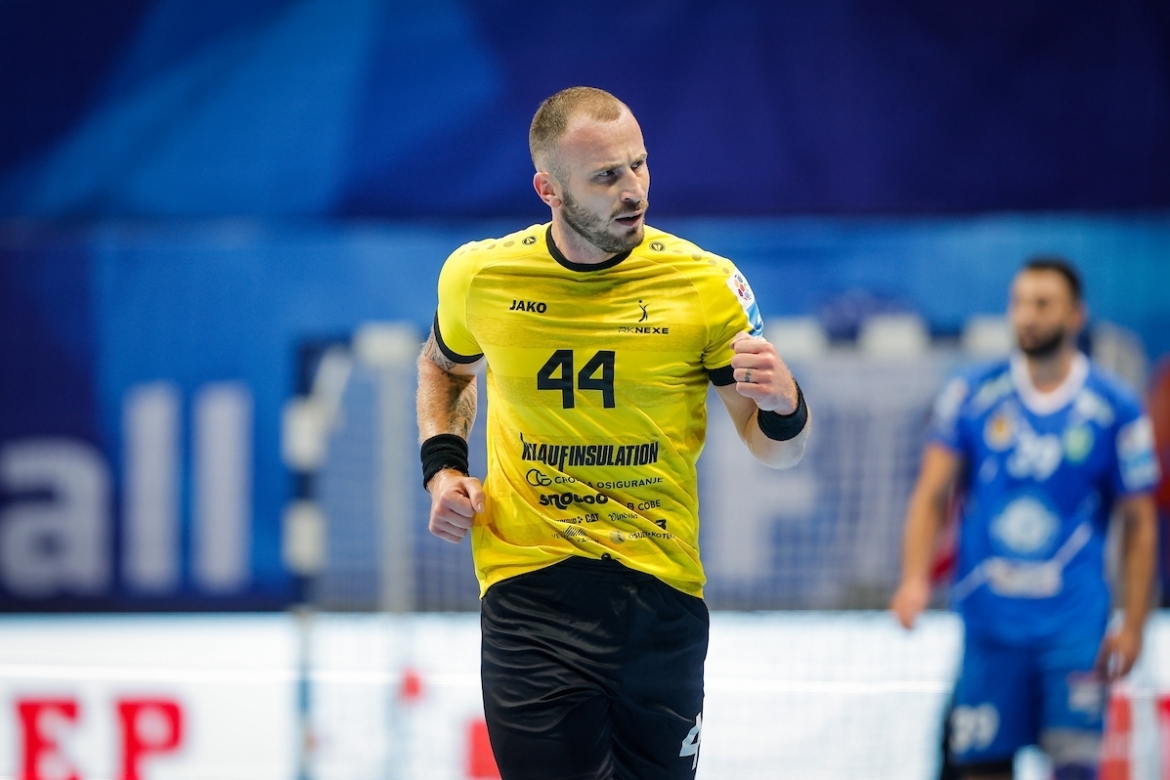 Another week of excitement in both Maschineseeker EHF Champions League as well as European League is now behind us which means it is once again time for our weekly recap. One of our teams in EHF European League managed to prolong the winning streak while our EHF Champions League derby definitely proved its worth. Let's however take it step by step.

Maschineseeker EHF Champions League

PPD Zagreb and Telekom Veszprem faced off in the last two SEHA - Gazprom League Final 4 finals and now it was time for their first clash of the season in EHF Champions League. Although Veszprem was once again big favorites going into the game, PPD Zagreb proved to be a tough opponent as the match entered the last 10 minutes with 24:24 on the scoreboard. Veszprem's wider selection of quality players and experience however proved to be the key in this one as Hungarians, in the end, snatched a 32:28 win in front of their fans. Petar Nenadic led Veszprem with six goals while Zeljko Musa scored five for PPD Zagreb. Seven rounds into the group stage Hungarians are still on top of the standings with 13 points while PPD Zagreb remains seventh with three.

Group A: Telekom Veszprem 13 (+21), PSG 12 (+32), Magdeburg 9 (+15), GOG 7 (+2), Dinamo Bucuresti 7 (-1), Wisla Plock 5 (-11), PPD Zagreb 3 (-22), Porto 0 (-36).

EHF European League

In Group A, Tatran Presov failed to reach what would be their premier win of the campaign hosting Kadetten Schaffhausen. In the end, it was 31:37 for the Swiss team with Oliver Rabek leading Tatran with eight. In the next round, Tatran will travel to Germany to meet Goppingen.

Group A: Montpellier 6 (+21), Goppingen 4 (+12), Kadetten 4 (+21), Benfica 4 (+4), Tatran Presov 0 (-21), Veszpremi KKFT 0 (-28).

Nexe managed to prolong their great EHF European League streak to three defeating Sporting at home 32:31. Incredible Fahrudin Melic exploded for 11 goals in this one while Tomislav Severec added six. In the next round, Nexe will travel to Austra to face off against Alpla Hard.

Group C: Granollers 6 (+18), Nexe 6 (+16), Skjern 4 (+7), Sporting 2 (-3), Alpha Hard 0 (-16), Balatonfuredi 0 (-22).

After the win over Aguas Santa in the last round, Eurofarm Pelister didn't manage to make it two wins in a row losing to favored German side Fuchse Berlin at home 34:43. Line player Zarko Peshevski finished the match with eight goals for Macedonians while Mirko Radovic added six. In the next round, Eurofarm Pelister will face off against Motor Zaporozhye away from home.

Group D: Fuchse Berlin 6 (+25), Skanderborg Aarhus 6 (+18), Bidasoa Irun 4 (+8), Eurofarm Pelister 2 (-10), Aguas Santas 0 (-20), Motor Zaporozhye 0 (-21).